HDCL 2018 Premier Champions!!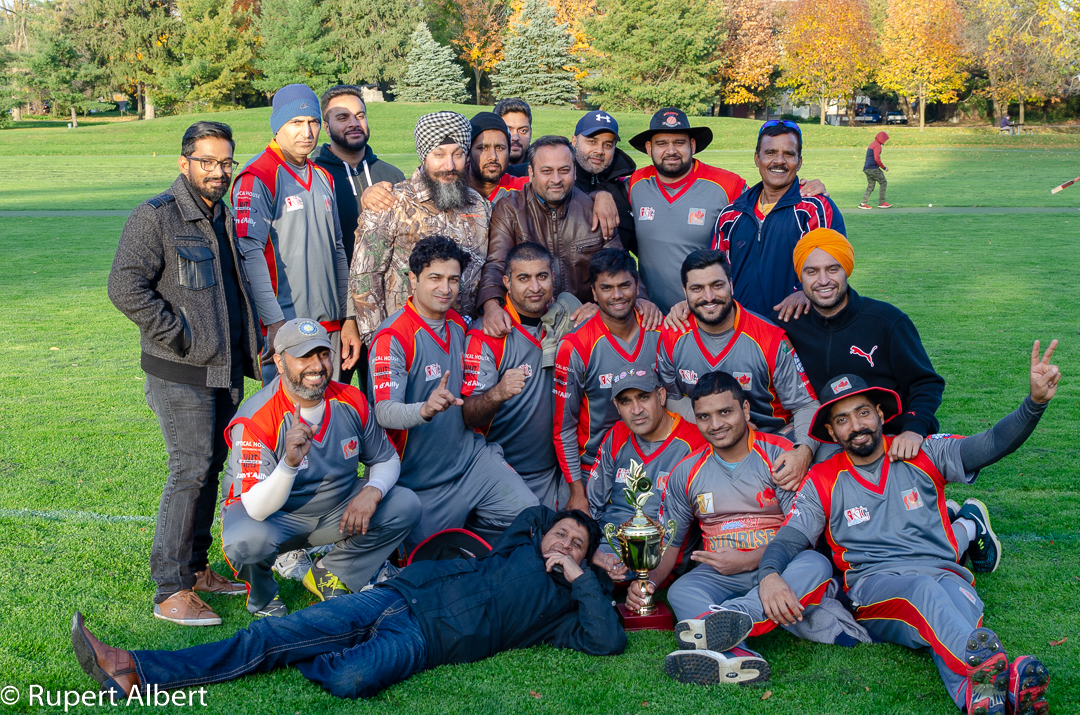 On Sunday October 14th the  HDCL 2018 season came to a close at Waterloo Park with the home team Sunrise Cricket club winning the premier championship. On a bright sunny fall day Waterloo park came alive in a sea of colours and sounds. Sunrise was the home team but Cambridge supporters made the short trip to Waterloo and was very vocal with their support.  On the field of play Cambridge was off to a good start with a couple early wickets. Sunrise made a clinical recovery with Amandeep Singh providing solid defense to anchor his team, allowing his partners to score freely.  Middle order contribution from Inderjeet Dhaliwal(51) and Deepinder Pal Singh(47) enabled Sunrise to post a total of 208. Cambridge hurt their chances further by giving 33 extras.


Cambridge started the chase cautiously and managed to not lose any wickets in the first seven overs. However once the first wicket fell it was a steady procession back to the pavilion for the Cambridge batsmen. It appeared that the smell of the sweat tea brewing on the side lines was a bigger draw than the action in the middle. Maulik Patel(30) was the only batsman to provide some resistance to Sunrise march to the championship. The Sunrise bowlers exerted constant pressure but their 4th and 5th change bowlers, (Harjeewan Singh and Kole Dhaliwal) sealed the victory with four wickets a piece. View the scorecard here.